Helping our Communities during these uncertain times
During these difficult and uncertain times, we want to show the love of Christ to those in our congregation and those in our community. If you would like to know more about how we are doing this, please use the buttons below to find out more about our Meet the Need and Feed the Need ministries.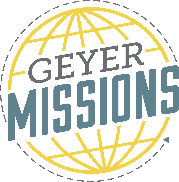 The mission of Geyer Springs is to love people in our community and beyond in order to share with them the love of God that can be known through the gift of salvation freely provided by our Savior Jesus Christ. This mission is pursued through partnerships with Kingdom minded organizations and individuals who are meeting needs in our community, nation, and world with compassion and a commitment to the furtherance of the gospel. To find out more about our our short term mission trips, please click HERE.
FOR THE CITY
We are currently partnering financially and collaboratively with dozens of community agencies who are serving the people of Pulaski and Saline Counties. For more information about our Community Partners, please visit our Community Missions Page.
FOR THE NATION
Our nation is hurting and we believe the Gospel of Jesus Christ is the answer. Natural disasters, the loss of the sanctity of life, the burden of generational poverty, and political division have marked this generation. Our mission is to partner with those God has called to bring His light to some of the most spiritually dark places in our country. We are currently engaged with several new church plants in areas where there are few Gospel-centered churches and we continuously seek new ways to help plant the Gospel in unreached areas of our nation. For more information on how we are engaged in our nation, please visit our Church Planting Page.
FOR THE WORLD
Our mission is to partner with the global church to reach people of every tribe, tongue, and nation. In order to maximize the effectiveness of our short-term missions teams, we engage in partnerships with organizations who are committed to long-term evangelism and discipleship in the countries they are serving. For more information on our global partnerships, please visit our World Missions Page.
GLOBAL MISSIONS OFFERING
Geyer Springs has a rich history of supporting Southern Baptist missions. Our annual Global Missions Offering is divided among four ministries that reach all over the globe with the Gospel. This year our goal is $200,000. Please consider giving throughout the year so we can provide consistent support for these great ministries. You can give to this offering online by going to www.gsfbc.org/give and choosing "Missions" as the Giving Type.
The Global Missions Offering provides support for the following ministries:
STATE MISSIONS
The Dixie Jackson Offering provides for disaster relief, collegiate ministries, community ministries, and church planting in Arkansas. Each year the Dixie Jackson offering trains thousands of new certified disaster relief volunteers, helps plant dozens of new churches, and hosts scores of block parties and medical clinics in the hopes of reaching the lost and unreached of Arkansas.
NORTH AMERICA MISSIONS
The Annie Armstrong Offering supports missionaries who serve in compassion ministries and church planting throughout North America. This effort seeks to evangelize and disciple the estimated 273 million that are lost in the United States, Canada, and U.S. territories of Puerto Rico, Virgin Islands, Guam, and American Samoa.
INTERNATIONAL MISSIONS
The Lottie Moon Offering supports the more than 3,500 missionaries who serve with the International Mission Board as they reach out to the 4.5 Billion unreached people across the world.
FOR ALL MANKIND MOVEMENT
The FAMM Offering provides support for our partnership in India. Our partnership with FAMM focuses primarily on a state in West India where FAMM has been working since 2013. FAMM's strategy is to train indigenous leaders to lead story groups where the Bible is taught in a way that is highly effective in oral cultures where high rates of illiteracy are common. In the area where we partner with FAMM, over 4,000 story groups have been started since 2016 with 66,000 in weekly attendance and over 8,000 baptized as new believers. FAMM's strategy also utilizes short-term mission teams in highly effective ways to act as catalysts for the launching of new story groups.