Raymar Fields consists of 4 sports fields, a pavilion and a covered playground for kids ages 3-12. Fields and playground are open for free play during the hours below. During our fall and spring Upward Sports seasons, the fields will be closed for free play from 4pm until 8pm on Monday, Tuesday and Thursday evenings.
The property is open Monday through Saturday from 8AM - 8PM and on Sunday from 1PM - 8PM. We are grateful to be part of the Raymar community!
The property may be reserved for church events throughout the year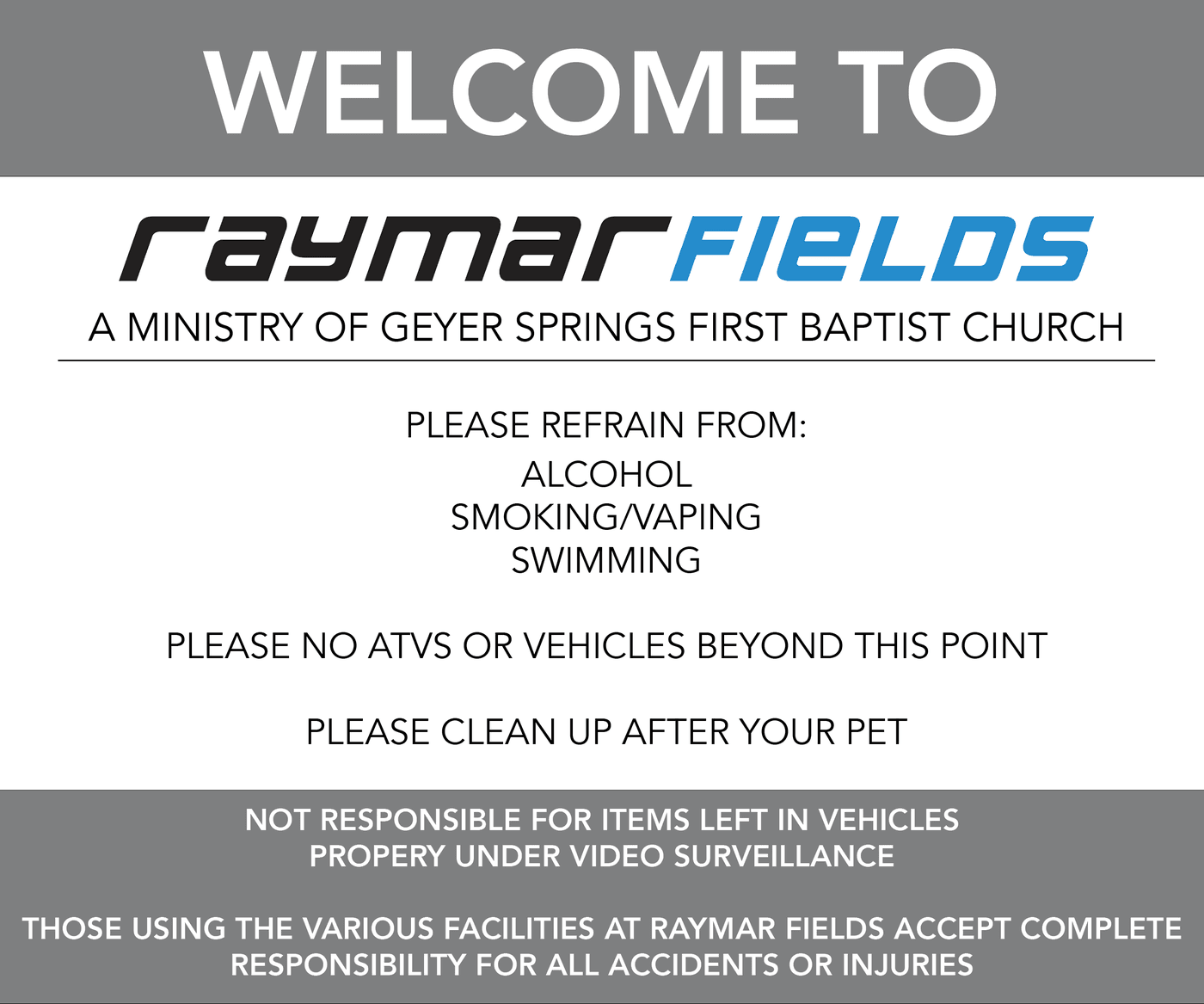 To reserve the playground and/or fields for an event, please email [email protected]. We will be glad to help in anyway we can!