Welcome to the Geyer Families hub! This page will be your source for dates and offerings for our Geyer Families ministry. Our hope and prayer is that these opportunities and resources will help build strong, healthy marriages and families through date nights, classes, podcasts, and live events.
DATE NIGHTS
Date Nights give you and your significant other time and a guide to help discuss common marriage topics and issues. Childcare is provided and we will feed them dinner, so all you need to worry about is where to go to dinner!
See below for details of the Getaway Night Tour!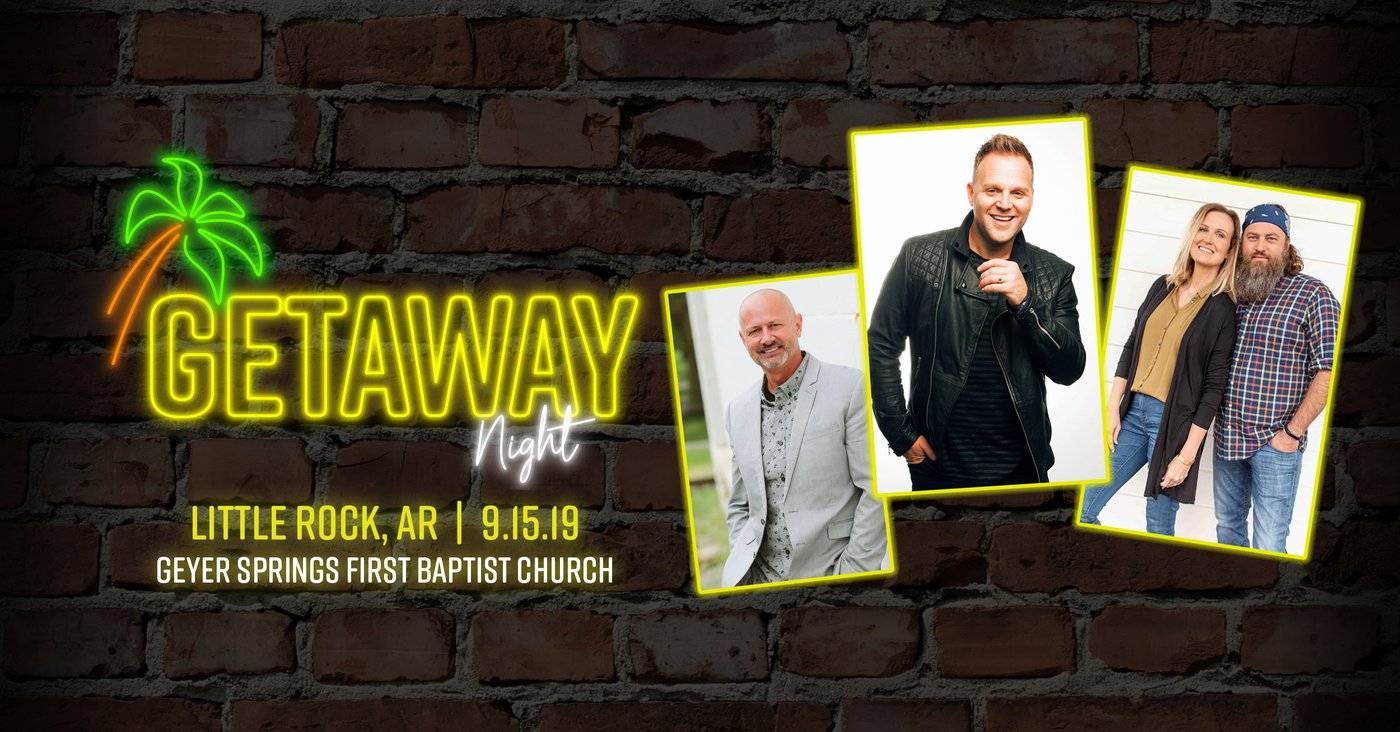 GETAWAY NIGHT
Sunday, September 15 at Geyer Springs, Matthew West will host a couples-focused "Getaway Night" with special guests Willie and Korie Robertson and Winning At Home's Dan Seaborn. This will be a night of relaxing and encouraging fun for couples, giving them a night off to laugh, engage, and grow together without distractions.
Visit www.getawaynight.com to purchase tickets!
CLASSES
Check back soon for the dates/times of next semesters classes!
@home LIVE EVENTS
Curtis Barnes and other speakers will dig deeper into relevant parenting topics in a seminar environment.
@home Podcast
Curtis and Shelly Barnes will be sharing short videos on marriage and parenting topics with encouragement, laughter, and resources to help you in your journey.
Click below to watch any of our current episodes: